5 Kitchen Trends to Watch for in 2023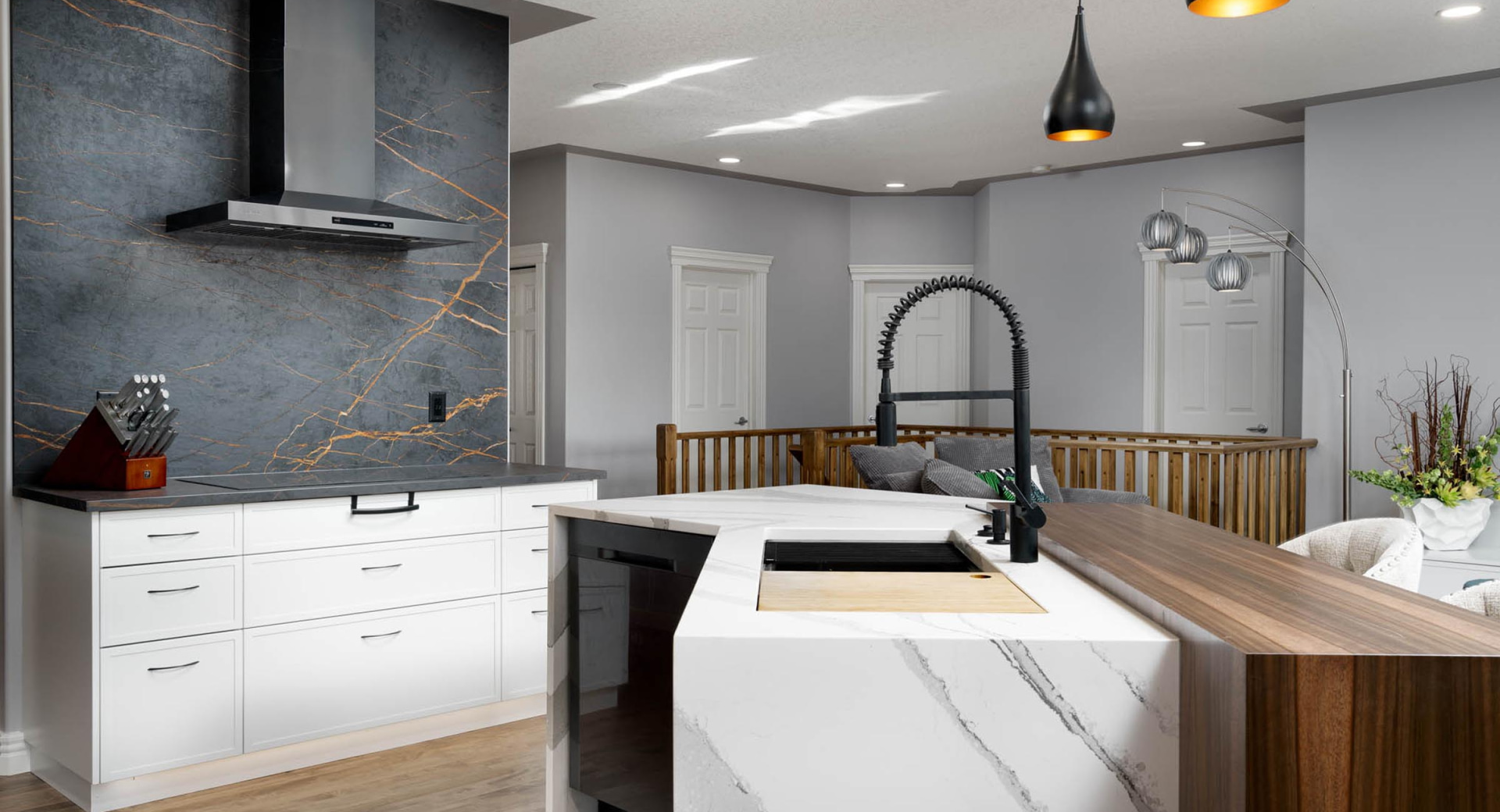 Kitchen design is always evolving, and 2023 promises to bring some exciting new trends to the forefront. If you're planning a kitchen renovation or just looking to update your space, here are five kitchen trends to watch for in 2023.
1. Colorful Cabinetry
In recent years, neutral-toned cabinets have dominated kitchen design. However, in 2023, expect to see a shift towards bold and colorful cabinetry. From deep blues to bright greens, colored cabinets can add personality and vibrancy to any kitchen.
If you're not ready to commit to a full set of colorful cabinets, consider adding pops of color with a kitchen island or a set of open shelves. Mixing and matching different colors and finishes can also add visual interest and depth to your kitchen.
2. High-Tech Appliances
As technology continues to advance, our appliances are getting smarter and more efficient. Smart refrigerators that can alert you when you're running low on certain items, induction cooktops that heat up and cool down quickly, and touchless faucets that are more hygienic than traditional ones are just a few examples of high-tech appliances that are becoming more popular in 2023.
3. Statement Lighting
Lighting is often an overlooked element of kitchen design, but in 2023, it's set to take center stage. Statement lighting fixtures like oversized pendants or bold chandeliers can add a sense of drama and glamour to your kitchen, while also serving a practical purpose. Not only can statement lighting help to create a focal point in your space, but it can also provide task lighting in key areas like over your kitchen island or sink.
4. Natural Materials
In a world that's becoming increasingly focused on sustainability and eco-friendliness, it's no surprise that natural materials are set to be a major kitchen trend in 2023. Think wood, stone, and other raw materials that bring a sense of warmth and texture to your kitchen design. Incorporating natural materials can help to create a timeless and classic look that will never go out of style, while also being a more sustainable choice for your home.
5. Mixed Metals
In the past, homeowners tended to stick with one metal finish for their kitchen hardware and fixtures. But in 2023, we're seeing a trend toward mixing metals to create a more eclectic look. For example, you might have brass drawer pulls and a stainless steel faucet, or a copper range hood and black cabinet hardware. This trend is perfect for those who want to add some visual interest to their kitchen.
Whether you're planning a full kitchen renovation or just looking to update your space, incorporating these five trends into your design can help to create a kitchen that's both stylish and functional. By incorporating bold colors, natural materials, and integrated appliances, you can create a space that's truly unique and reflective of your personal style. And with statement lighting and two-tone cabinets, you can add a sense of drama and sophistication to your design that's sure to impress. So, get ready to embrace the latest kitchen trends in 2023 and create a space that's both beautiful and functional.